John M. Rickel – Licensed in Hawaii, Illinois, Kentucky, Michigan,
Missouri and Virginia
Located in Grosse Pointe, Honolulu and Charlottesville
Phone Numbers
Central Office:  586-415-6600
Grosse Pointe:  313-886-0000
Honolulu:  808-427-9757
Toll Free:  855-752-7156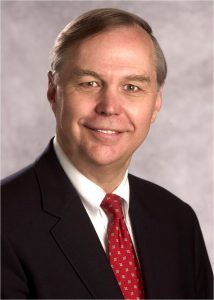 Attorney John M. Rickel is the Managing Director of the Rickel Law Firm. He earned both his Bachelor of Arts Degree and Juris Doctorate at the University of Michigan / University of Michigan Law School, Ann Arbor.
Upon graduating from the University of Michigan Law School Mr. Rickel was admitted to the Michigan State Bar and became an Instructor at Wayne State University Law School. He also served as counsel to his family's multi-state business, becoming the company's corporate treasurer.
Mr. Rickel then attended the University of Michigan Graduate School of Business Administration, joined the Touche-Ross Accounting Firm (now Deloitte), and became a Certified Public Accountant (#7195), and a Chartered Financial Analyst (#7964).
Mr. Rickel served on both the audit and tax staffs of that firm until 1975, when he joined the Butzel, Long, Gust, Klein and Van Zile law firm. Mr. Rickel then joined the Rickel Law Firm in 1977, as well as founding John M. Rickel, C.P.A., P.C.
Mr. Rickel specializes in association law, real estate, real estate lien administration, secured transactions, tax law, corporate law, trusts, contract law, insurance law, agency law and family law. He is skilled in the planning, structuring, negotiation, and litigation of financial transactions for both public and privately held businesses, as well as for personal clients. Throughout his career, Mr. Rickel has had extensive involvement with corporate, probate, commercial, collection and tax law litigation.
Mr. Rickel has taught tax, accounting, auditing, and bankruptcy seminars for the Michigan association of Certified Public Accountants (MIPCA) where he is an MICPA Professional Education faculty member. Mr. Rickel is a past member of the State of Michigan Association of Certified Public Accountants Board of Directors, and currently serves on its Ethics Task Force. He also served as President, Treasurer and Chairman of the Grosse Pointe Cable Television System Board of Directors.
Mr. Rickel served for two years as a Special Investigator on the Attorney Grievance Commission of the State Bar of Michigan. He is a member of the American Institute of Certified Public Accountants.
John Rickel is:
On the Board of Directors of multiple Michigan corporations.
Admitted to legal practice in:

State Courts of Hawaii, Illinois, Kentucky, Michigan, Missouri and Virginia
United States District Court
United States Court of Appeals – Sixth Circuit
United States Tax Court
United States Supreme Court

A Life Member of the Economic Club of Detroit
Past President, Treasurer & Board Member of Grosse Pointe War Memorial Association
Past Board Member of the Grosse Pointe Historical Society
Past Member of the Detroit Circumnavigator's Club
Member, Past Treasurer, President and Board Member of the Detroit YPO Gold Organization
Past Board Member and Past Corporate Secretary of the University Club of Detroit
A Licensed Instrument-Rated FAA Pilot
Mr. Rickel also completed the YPO Executive Management Seminar at the Stanford University Graduate Business School, and the YPO Advanced Management Seminar at the Harvard University Business School.